Mobile Disco Cardiff & South Wales
---
Parties & Celebrations for the Young and not so Young
Whether it's unobtrusive, subtle set-ups for intimate get togethers or the full nightclub sound and lighting experience,from Children's parties to Golden Wedding anniversaries what ever the reason for your celebrations we have the perfect package for you.
We have years of experience and provide our mobile disco service to many venues across South Wales and beyond.
Click for a Quote
Our disco packages include:
Children's discos including fog & the latest lighting effects
18th and 21st club style
Adult parties with a few flashing lights and songs that actually have lyrics
Video Race Nights for fundraising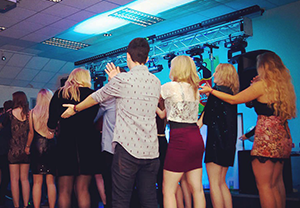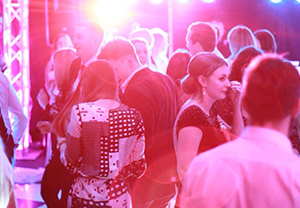 ---
We have the DJ for you.
When booking your party you can select the music you would like and we will allocate an experienced DJ to suite. Unfortunately we have all experienced parties where the DJ insists on playing "His Music" at an ear piercing level, our policy is to play your chosen music at a comfortable volume and because we only use high quality equipment even if you prefer it LOUD we can assure you the music will never sound distorted.

At the booking process you can supply a play-list, We would suggest a list of around 20-30 of your favourites songs, your play-list will then help the DJ stay focused on the appropriate music for the entire event.
---
Bright Lights
Lighting creates atmosphere, but not every one appreciates being blinded. We will choose appropriate lighting for your type of party/venue. Some venues require more lights than others, that doesn't mean it needs to look like the display window for Cash Converters.

We generally use lighting to enhance the dance floor area and if required a number of static up-lighters adding colour and warmth to the walls. The lighting is positioned and directed to cause minimum nuisance to those guests who would like to just sit and have a good old natter.

For those clients looking for the Wow factor we provide club style systems delivering high powered light beams,stroboscopic effects and animated lasers.
---
If you would like to discuss your Party/Event in more detail please Telephone 01443 205417 or if you prefer just drop us an E:Mail.Click for a Quote


---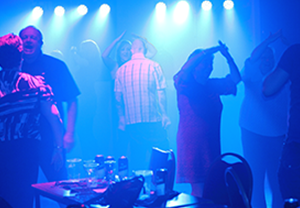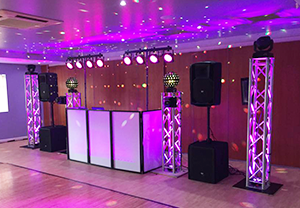 ---
Disco Party Packages and Prices
DJ Standard Package
Music Played between 7pm and midnight
Sound system for up-to 120 guests
LED Mirror Balls
DJ Booth
8 x LED spots
Music of your choice
Prices from £200
Children's Party Day Time
Music played for up-to 3 hours
Effect Lighting
Fog Machine
Sound System
Musical Games & prizes
Prices from £120
Night Club Package
4.5kW Sound System
Music Played between 7pm and midnight
Lasers
Haze Machine
DJ Booth
DMX Lighting Control
12 x LED spots
6 x Moving Head Lights
6 x Room Up-Lighters
Club Music
Prices from £500
Race Night
Tote Tickets
Tote Staff
Large Video Screen
Background music
Up to 12 Races
Prices from £380
These are just a few of our most popular packages,we also provide bespoke packages to suite your own unique requirements.
For a quotation either

Telephone 01443 205417

or if you prefer you can E:mail us your requirements using our Quick QuoteClick for a Quote

Insurance certificates and our Booking/Play-list forms can be downloaded via the Download section.